This is an archived article and the information in the article may be outdated. Please look at the time stamp on the story to see when it was last updated.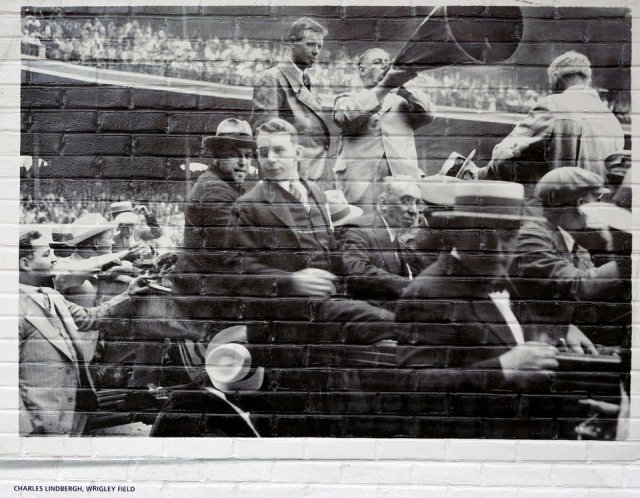 There are several new murals on Wrigley Field's outside walls, and one of them has a glaring mistake.
The mural labeled "Charles Lindbergh, Wrigley Field" features the famous aviator at old Comiskey Park, home of the rival White Sox.
The Cubs issued a statement acknowledging the error and adding: "We are working to update the artwork and plan to have a new mural installed soon alongside our other great historic images."
One of the handsome new murals on the ballpark's outside walls shows a photo labeled "Charles Lindbergh, Wrigley Field," but the event featuring the famous aviator actually took place at old
The mistake was first publicized by Floyd Sullivan, who writes a blog on ChicagoNow, which is part of Chicago Tribune Media Group.
Click here to read Sullivan's blog post about the mistake, and some of the other errors that his readers discovered.
The Chicago Tribune contributed to this report.