This is an archived article and the information in the article may be outdated. Please look at the time stamp on the story to see when it was last updated.
Bail was set at $50,000 today for a Benedictine monk accused of trying to abduct a 14-year old girl in north suburban Antioch on Thursday.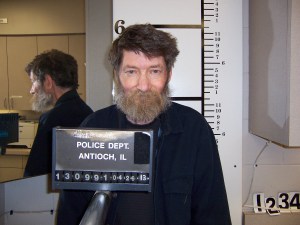 57-year old Thomas Chmura of Benet Lake, Wisconsin appeared in Lake County court.
A judge ordered him not to have contact with anyone under age 17.
Antioch Police say the 14 year old told them he pulled-up in a van and approached the victim while she was walking on Skidmore Drive.
The girl ran away.
A police report was made and an off-duty officer spotted the van he was in, registered to Saint Benedicts Abbey in Benet Lake.
Officers say when they interviewed Chmura, he admitted to approaching the girl for the purpose of sexual gratification.
He reportedly also told authorities he has offered rides to teenage females up to ten times in the past six weeks all of whom declined.
Chmura has been a monk for the past 32 years.