This is an archived article and the information in the article may be outdated. Please look at the time stamp on the story to see when it was last updated.
One bed bug was found inside a classroom in Glen Ellyn, days later an infestation was uncovered.
A single bed bug was discovered inside a classroom at Hadley Junior High last Thursday.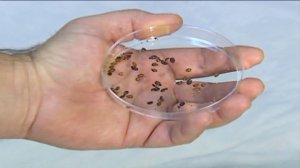 A letter posted on the school's website from District 41 Superintendent Dr. Paul Gordon says a company came in and found several areas with traces of the insects.
The pest control company is calling it a light case of bed bugs. To get hold of the problem, crews treated the library media center, locker rooms, several classrooms, and the school gyms.
Hadley parents have since been notified of the bed bug findings. Meanwhile, students have been instructed to clear their lockers and take home their gym uniforms. It has been suggested that students wash the uniforms before wearing them again.
The school is also carrying out efforts to de-clutter the classrooms and other spaces. This will involve getting rid of non-essential items like rugs, blankets and pillows.
The de-cluttering is necessary ahead of the full-campus pest treatment slated for this weekend.
The school needs areas clear so remaining bed bugs will have nowhere to hide and the problem can be treated effectively. Pest control crews are expected to use a safe organic product when they treat the building over the weekend.
Gordon's letter also states that parents can keep their children home until the treatment is complete. The missed days will count as an excused absence.
The district has not tracked down the source of the bed bugs. District officials believe it is impossible to determine where the infestation came from.