This is an archived article and the information in the article may be outdated. Please look at the time stamp on the story to see when it was last updated.
GURNEE, Ill. — The armed woman who was fatally shot by police in Gurnee on Wednesday has been identified.
The woman, Makell Meyerin, 31, was a passenger in a car that slammed into an Antioch squad car earlier that day — setting off a seven-hour standoff at an Antioch home, police said.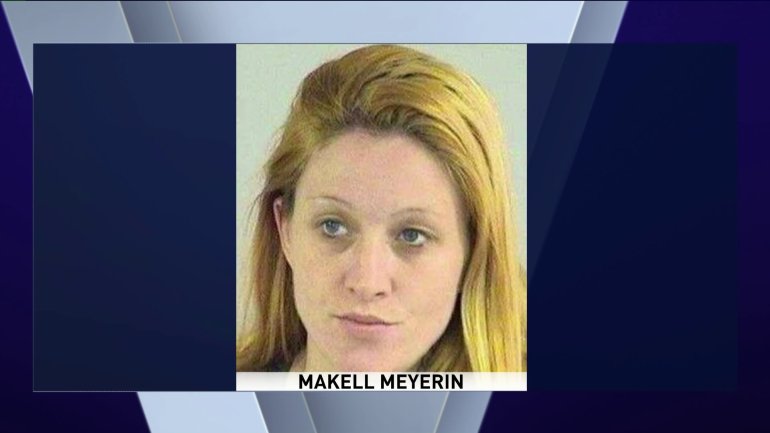 The woman was shot dead near Chittenden Park in suburban Gurnee just before 2 p.m. Wednesday. Police said they opened fire when the woman refused to put down a weapon.
According to the Lake County Coroner's Officer, she died of multiple gunshot wounds. Toxicology results are pending.
Police had first been called about 40 minutes earlier when someone reported a suspicious white Toyota Prius with a bullet hole in the windshield.
Gurnee police approached the car, officials said, and saw an unconscious man in the passenger's seat and a woman behind the wheel. While officers waited for an ambulance to arrive, the woman put the car in gear, drove off and hit a fire vehicle.
Officers later found Meyerin walking along a busy stretch of Route 41 in Gurnee, carrying a weapon. When she refused to drop it, police said, she was shot and killed just before 2 p.m Wednesday.
The unconscious man in the car was taken to a local hospital with non-life-threatening injuries. Police on Thursday said they believe he was the driver in an Antioch attack earlier Wednesday.
The Antioch incident began about 6:30 a.m. Wednesday when police responded to a "solicitor complaint" call. Officers tried to speak with a man and woman inside a vehicle, but the man driving the car, who police determined was Jordan Huff, 37, refused to stop — and instead hit the officers' squad car. A witness saw a passenger point a gun with a long barrel out of the car window. The person may have fired a shot.
The suspects' car then sped away.
Police soon found the vehicle outside a home on Route 83 in Antioch, authorities said. After a seven-hour standoff, police were able to take two people into custody: a man and a woman. The man was not involved and was subsequently released. The woman however, is believed to have been a third a passenger in the Antioch car, police said.
Huff was charged with aggravated fleeing and eluding, criminal damage to state support property and resisting a peace officer. He is due in court on May 25.
Officials said the investigation is ongoing.