This is an archived article and the information in the article may be outdated. Please look at the time stamp on the story to see when it was last updated.
AURORA, Ill. — Five victims were killed and six others wounded — including five police officers — in a shooting at an Aurora industrial complex Friday, police said.
The alleged gunman, 45-year-old Gary Martin, was fatally shot by police after he fired a Smith & Wesson handgun at officers inside Henry Pratt Company, a 29,000-square-foot manufacturing warehouse at 641 Archer Ave. in west suburban Aurora, according to Aurora Police Chief Kristen Ziman.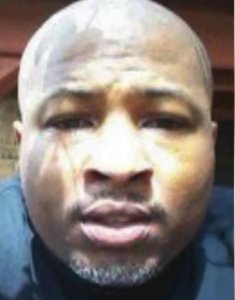 Martin was an employee at Henry Pratt, Ziman said, and was being fired Friday.
Five employees were fatally shot, Ziman said. A sixth employee was shot and wounded with non-life-threatening injuries. The victims' names have not yet been released.
Ziman said five Aurora police officers were shot and wounded in Friday's attack; two were airlifted to Chicago-area hospitals.
It all started about 1:24 p.m. Friday when police received multiple 911 calls from inside the Henry Pratt building, officials said. Four officers arrived on the scene at 1:28 p.m. and were immediately fired upon; two were shot. The additional three officers shot were part of the next wave of first responders.
The entire incident lasted roughly 90 minutes. Police said Martin retreated into the building to hide after his initial exchange of gunfire with officers.
As police continued their investigation Friday, Ziman said it was still too soon to answer many specific questions: Did Martin come to work with a gun or leave to retrieve it? Did Martin have a criminal history? Did the victims have anything to do with his firing?
Authorities are expected to provide updates at a news conference at 10 a.m. Saturday. Police were still on the scene as of 9:30 p.m. Friday.
Victims looking for assistance can reach out to victimservices@fbi.gov. Anyone with information about the attack or alleged shooter is asked to email auroratips@fbi.gov.
Vitalant blood centers are asking people to donate blood in coming days. Centers across the country shipped 70 "blood components" to the Chicago area Friday. Blood drives are scheduled for Saturday in Bolingbrook, and Monday in St. Charles. For more information, visit vitalant.org.
Kane County's SWAT team, the U.S. Marshal's Task Force, the ATF, the FBI and local police departments responded to the scene Friday.
West Aurora School District 129 on Friday afternoon placed all schools on soft lockdown. Students were released after 4 p.m. Most basketball games and practices were canceled.
Rush Copley Medical Center said it received two patients who were being treated for non-life threatening injuries. Advocate Good Samaritan Hospital and Advocate Lutheran General Hospital each took in one patient; condition reports were not available.
WATCH: 5 employees dead, 5 officers wounded in Aurora shooting; gunman killed by police
WATCH: Neighbors describe Aurora shooting suspect as quiet, creepy
WATCH: Witnesses filmed Aurora shooting scene, describe gunfire
WATCH: 2 officers undergo surgery after Aurora shooting