This is an archived article and the information in the article may be outdated. Please look at the time stamp on the story to see when it was last updated.
HOLLY SPRINGS, Miss.  — At least 10 people were killed in severe storms that spawned tornadoes across the Southeast.
More than 30 tornadoes were reported Wednesday. The worst twister torn across norther Mississippi, and traveled into Tennessee. A 7-year-old boy died in Mississippi when a storm picked up the car he was riding in, and tossed it.
Dozens of people were injured, and many are missing.
More than 300 storms were reported from Texas north to Michigan.
The storm system left damage across much of the Midwest and the South — flooding roads, downing trees and damaging homes in parts of Kentucky, Indiana, Alabama and in Illinois.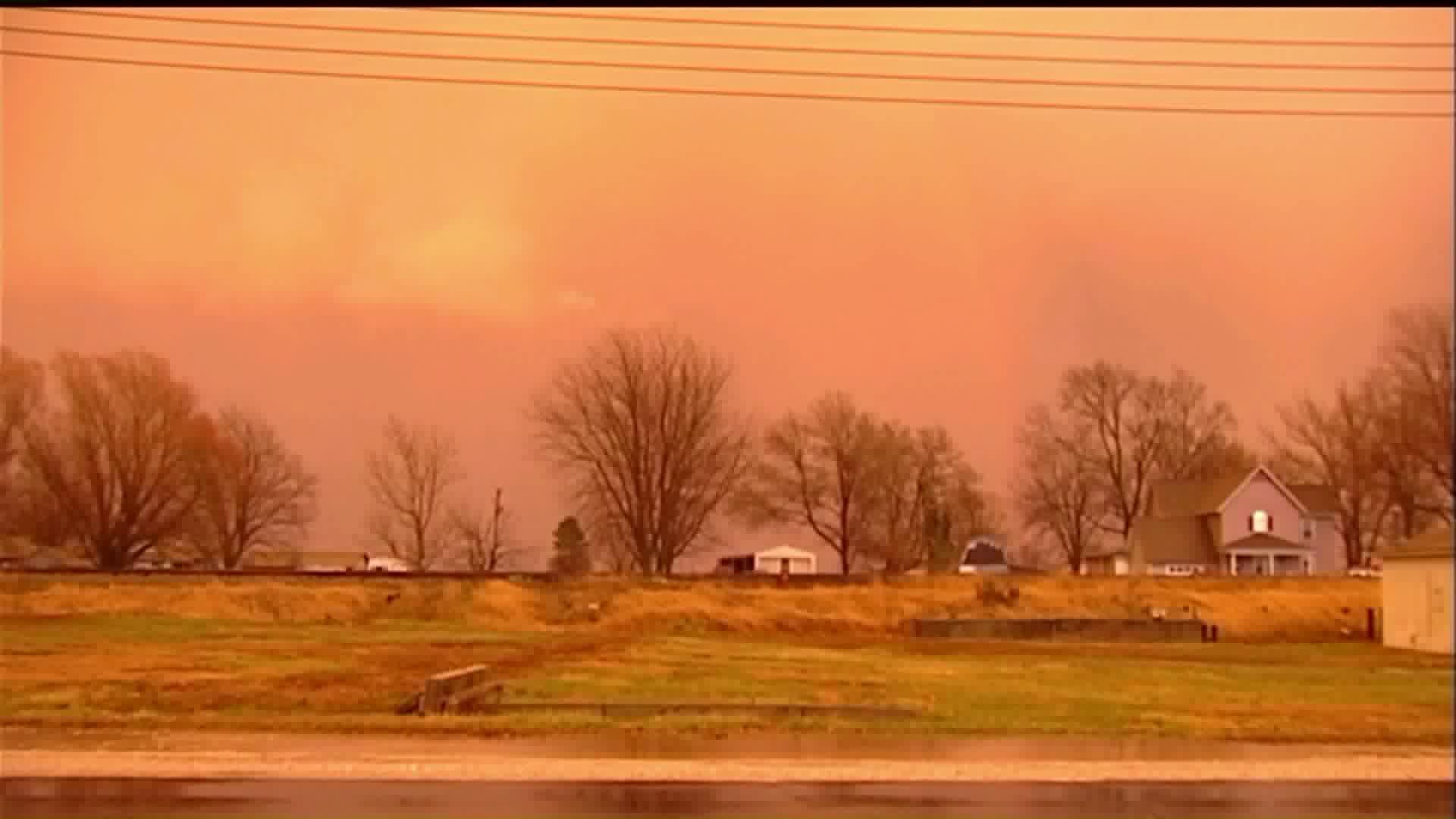 This was the sky in McDonough County in Western Illinois Wednesday after storms left damage in the area. Several tornado and funnel cloud sightings were reported.
More storms are expected across the Tennessee Valley, Southeast and Mid-Atlantic region Thursday. Parts of Georgia are under a flood watch.