This is an archived article and the information in the article may be outdated. Please look at the time stamp on the story to see when it was last updated.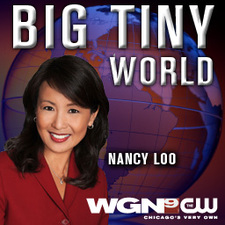 It's time for another forced re-start of Big Tiny World. Once again, WGN-TV has changed web platforms. The system I moved my blog onto when I joined WGN in 2010 has gone away. So once again, I am re-starting with a re-start. I can only hope this will be the last time I add a new update to the post below. To those who've been reading my blog posts since I started writing them in 2009, thank you.
_____________________________________________________________
Posted May 2011
Anyone who has ever moved anywhere knows what a pain moving can be.  Moving a blog is equally as painful.  While I've been blogging for quite some time, having launched NancyLoo.net nearly three years ago, blog platforms can differ greatly.
I learned to post under a different blog platform when NancyLoo.net joined the Tribune's ChicagoNow network and became "Big Tiny World".  Now, I'm learning yet another platform because WGN-TV has decided to move a number of blogs off of ChicagoNow and "home" to the station's website.
Since this is my first entry in this new space, I thought I'd just do a re-start.  My first blog from the start of Big Tiny World explains why I'm known as "Big Tiny".
_____________________________________________________________
Posted 2009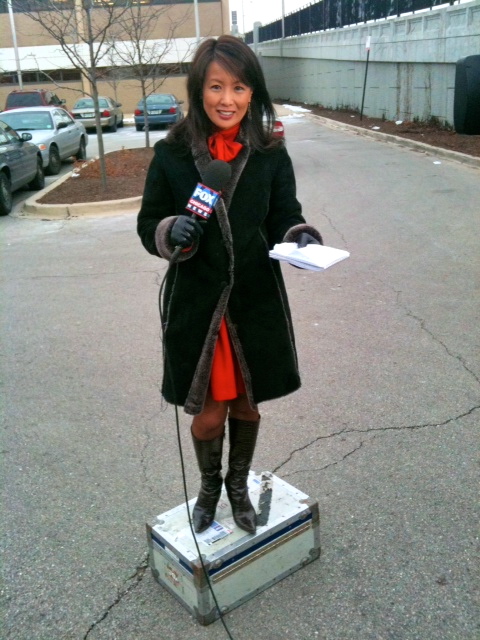 Back in 2001, when I first started working in Chicago television, I was sent to Chicago Police headquarters to cover a press conference.  Investigators were proudly showing off what they confiscated during a big drug bust.  Along a wall, there were a number of mugshots of the suspects and under each guy's name was their street name.  These guys looked tough, and I mean BAD!  But they had street names like "Fat Mike" and "Slim Tim".  Cameraman Ed Flynn turned to me and proclaimed, "Man, if you're gonna work in this town, we need to give 
you
 a street name."  Within minutes he declared, "Your street name will be 'Big Tiny'." I have no idea what ever happened to Fat Mike and Slim Tim after that day but Big Tiny's been kicking it ever since!  Some of my colleagues, and even reporters and camera crews from other stations, now refer to me as "Big Tiny".  A few just call me "B.T."
Yes, I am short.  I'm 5'1″… on a good day.  Not too many Asians are especially tall.  Yao Ming got it all.  It's hard to tell how tall newscasters are when we're sitting behind a desk. Whenever I meet viewers, they often say things like, "Wow, you look so much bigger on TV!"  I've never known quite how to respond to that.  I used to say, "Yeah, you've gotta be pretty small to fit inside the TV." These days, I could add, "Now that TV's are all flat screens, you've gotta be really skinny, too!"
Okay, fire away with your jokes and comments about short people.  Yes, I AM standing up!