This is an archived article and the information in the article may be outdated. Please look at the time stamp on the story to see when it was last updated.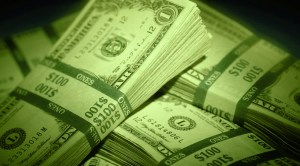 If your New Year's resolution is to be more fiscally responsible in 2014, there are plenty of apps out there that can help.
CNN Money did an excellent round-up of the best 15 financial websites and apps, and here are some of my favorite from their list.
Free for iOs
Level reminds me of the grandfather of all financial apps, Mint, but it's a heck of a lot simpler. After putting in your banking and credit card info, the app analyzes and creates three simple budgets for the current day, week and month.
You can edit whatever budgets Level provides, and even create plans to save money.
Free for iOs and Android
Save a little bit of money every time you make a purchase with SavedPlus. Put your banking account information into the app and decide how much you want to "save" with every purchase. So, for example, if you spend $100 at a restaurant, another $10 from your checking account will be put in your retirement fund or savings account. You can even set different savings amounts for different types of purchases.
Free for iOs
EarMark and SavedPlus are similar, except that with EarMark you don't have to enter any of your credit card information — it's more of a motivational tool. Use this app to help you save for big purchases, like a a vacation, a car or a dinner date. Put the item and its cost into EarMark, and then every time you forego a normal purchase, track it with the app and see how much more you have to save before you can afford your next big purchase.
Free for iOs and online
Depending on your insurance, credit card memberships and association memberships, you may qualify for certain discounts.
Larky aggregates nearly 2,000 memberships and finds discounts that you qualify for. It will even use your device's GPS to show you what deals are near you. For example, the insurance that I have gets me a discount at Jenny Craig! Woohoo! I can be fiscally responsible AND lose weight in 2014.