This is an archived article and the information in the article may be outdated. Please look at the time stamp on the story to see when it was last updated.
ELGIN, Ill. — A woman armed with a knife was fatally shot by Elgin police Monday morning on the Jane Addams Tollway, Elgin police said.
In a news conference, Elgin police said the incident started around 12:30 a.m. Monday after officers made contact with a suspicious vehicle at Cedar Avenue in Elgin.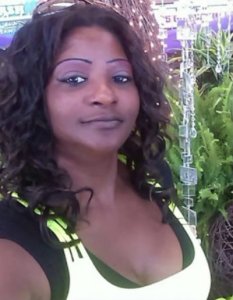 During the encounter, police said 34-year-old Decynthia Clements fled. Officers chased her initially, but then gave up.
Clements' vehicle was then spotted on westbound I-90 near Route 25. Elgin officers made contact with Clements and observed she was armed with a knife, police said.
Police say they then "disengaged immediately," and tried to negotiate with her for over an hour. During that time, police said Clements would move her vehicle up several feet. At one point, officers noticed a fire had started inside the vehicle.
Police say they tried to pull her out of the burning vehicle, but something happened, and an officer ended up shooting his weapon, killing her. Illinois State Police is now investigating exactly what happened. Her family says she was shot multiple times.
Clements was transported to St. Alexius Hospital in Hoffman Estates where she was pronounced dead.
The officers were wearing body-cams, which have yet to be reviewed.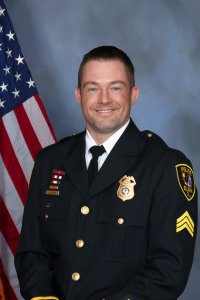 The Elgin Police Department provided a photo and released the name of the officer involved in the shooting. The officer who fired the fatal shots is Lt. Christian Jensen, is a 19-year veteran of the department.
The officer has been placed on paid administrative leave.
Clements' family is extremely upset about her death. They said the shooting was uncalled for, and described her as a very small woman — being less than 100 pounds and about 4 feet 11 – not a threat to trained officers who had shields and body armor.
Clements' family said they are searching for answers. They don't understand why police didn't better de-escalate the situation.
"It's too many unanswered questions and there's too many pieces that's not falling together," Chevelle Clements, the victim's brother, said.
Her family said she was a loving mother to her 21-year-old son and was a caring sister. Her brother said the situation wasn't handled properly, and they want justice.
"You can say, 'Oh the car was on fire, well she had a knife,' but what did y'all do to de-escalate the situation besides shoot her dead?" her brother said. "There's no reason my little sister should be dead."
All lanes were blocked on westbound Jane Addams near Route 25 for several hours following the police-involved shooting, but have since been reopened.