This is an archived article and the information in the article may be outdated. Please look at the time stamp on the story to see when it was last updated.
A South Side alderman is calling for state help in patrolling his ward.
The Back of the Yards is in the 20th Ward.
Alderman Willie Cochran is a former police officer.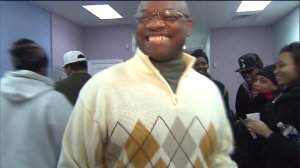 He supports Governor Quinn's push to provide state police to supplement patrols by Chicago police officers.
Cochran says the city needs every available resource to fight gang violence.
But Chicago Police Superintendent Garry McCarthy wants no outside help from either the state or the National Guard.
McCarthy says the gang crime problem can be resolved by imposing and enforcing tough penalties for people caught carrying illegal guns.