This is an archived article and the information in the article may be outdated. Please look at the time stamp on the story to see when it was last updated.
Family and friends are learning a little more about the death of a downstate Circuit Court Judge.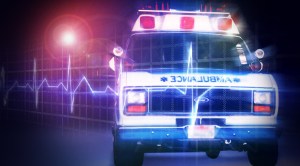 The 9-1-1 tapes relating to the death of Saint Clair County Judge Joe Christ have been released.  Christ died of cocaine intoxication on March 20th.
The tapes record twenty minutes of a conversation between Christ's friend — former Judge Michael Cook — and the dispatcher — while ambulance technicians tried to reach his rural hunting cabin.
Cook is under investigation for heroin possession and weapons charges.  He's free on bond and being treated at a Minnesota rehabilitation facility.