This is an archived article and the information in the article may be outdated. Please look at the time stamp on the story to see when it was last updated.
CHICAGO — Six people are facing criminal charges after hanging up a banner on downtown's Trump Tower saying, "Resist" and "Defend," police said.
Police said those six people were taken into custody after 1:30 p.m. Friday after "causing a disturbance and hanging a banner from the 16th floor causing extensive damage to the building."
Jeremy Alpert, 43, Wendy Jennings, 38, David Khoury, 47, and Taylor Blevons, 27, were all charged with one count of felony criminal damage to property and misdemeanor reckless conduct, police said.
Jessica Bryant, 31, and Shirley Sexton, 54, were charged with misdemeanor conduct.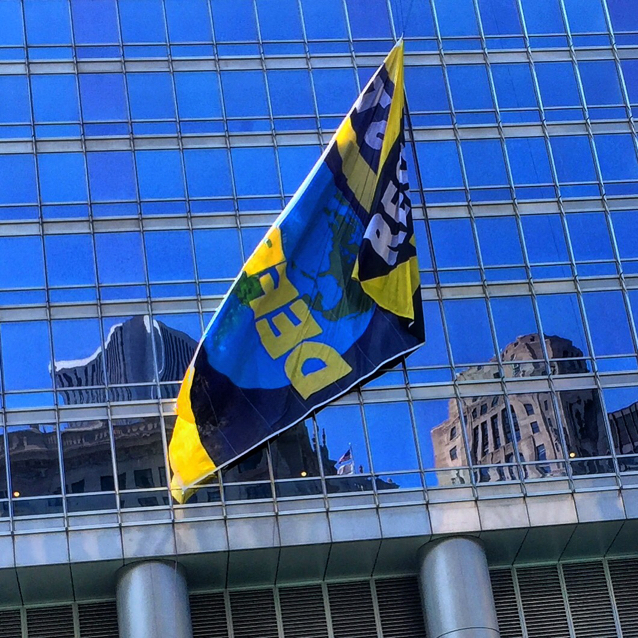 Police originally said seven people were arrested Friday.
Greenpeace USA said four of the people who helped hang up the banner were activists for the organization.
On their Facebook page, Greenpeace said the purpose of hanging the banner was to show the Trump administration and the people of Chicago that they will continue to resist the president's "attacks on clean air and water."