This is an archived article and the information in the article may be outdated. Please look at the time stamp on the story to see when it was last updated.
CHICAGO — A person was taken into custody after a 59-year-old man was killed after a hit-and-run on the city's West Side.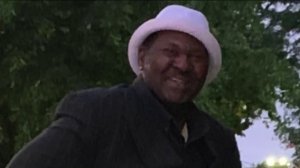 The man, identified as Lee Davis, was walking in a bike lane in the 3900 block of West Lake Street around 1:30 p.m. Tuesday when he was struck by a car. The car then hit a parked car which crashed into a CTA support post. The car that hit the man drove off, according to police.
The man was transported to Mount Sinai hospital where he was pronounced dead.
A witness, who wanted to do an audio-only interview, said he saw the aftermath of the incident.
"[I was] getting off the train and I see the guy who hit the guy in circles, hysterical, saying he wasn't trying to do it. I started recording and the guy who did it hopped in his car and took eastbound down Lake Street. He was shocked. It was an accident."
The witness recorded video and said the man in the red shirt was the one behind the wheel. The Jeep Cherokee the man was driving was found a few miles away abandoned.
Davis' family said nearby security cameras helped identify the suspect.
Davis leaves behind four children and three grandchildren. His family described him as fun loving and caring.
The incident is under investigation and charges are pending.