This is an archived article and the information in the article may be outdated. Please look at the time stamp on the story to see when it was last updated.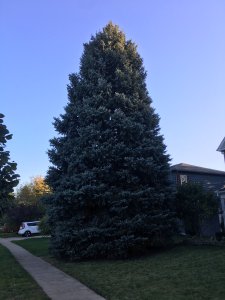 ELGIN, Ill. – The City of Chicago's Christmas tree is one step closer to show time!
A 55-foot Blue Spruce, donated by Gene Nelson and his family in Elgin, was chopped down Thursday and loaded onto a truck for Millennium Park.
Chicago's Department of Cultural Affairs and Special Events chose Nelson's tree from more than 40 submissions.
The annual tree lighting ceremony will be held Friday, Nov. 22 at 6 p.m. in Millennium Park. Nelson and his family will light the tree at 6:30 p.m.
Ice skating, music, exhibitions, Santa Claus and an art market will also be there to round out the event.