This is an archived article and the information in the article may be outdated. Please look at the time stamp on the story to see when it was last updated.
ROCHESTER, Ind. – The driver in a fatal crash that killed three children from the same family and injured a fourth boy has been charged.
Alyssa Shepherd, 24, of Rochester, was charged with reckless homicide and passing a school bus, authorities said.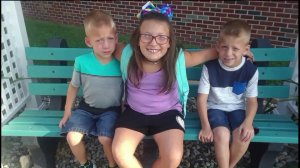 Six-year-old twin boys, Xzavier and Mason Ingle, and their sister Alivia Stahl, 9, were hit while boarding the school bus near 4600 N. State Road 25 in Rochester, Ind.
Maverik Lowe, 11, survived the accident but was seriously injured. He was airlifted to a Fort Wayne hospital. Police said he suffered broken bones but was conscious.  He was expected to undergo surgery Tuesday afternoon.
Shepard was driving the pickup truck in the opposite direction when it struck the students. Police said the "stop" arm on the bus was out at the time.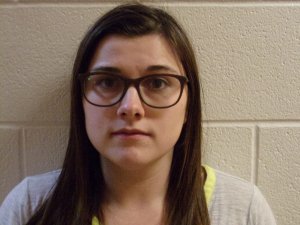 Authorities do not believe alcohol was a factor in the crash.
Xzavier, Mason and Alivia attended Mentone Elementary School.  Maverik attended Tippecanoe Valley Middle School.
Shepherd is being held on bond in the Fulton County Jail.
A GoFundMe has been set up for the family of Xzavier, Mason and Alivia, and another GoFundMe has been set up for Maverik and his family.
UPDATE: Alyssa Shepherd, 24, of Rochester, IN charged with 3 counts of reckless homicide in the deaths of twins Mason & Xzavier Ingle, 6, and Alivia Stahl, 9. Police say Shepherd was the driver of the pickup that killed the siblings while boarding a school bus pic.twitter.com/sjEN6wGVTH

— Sean Lewis (@seanlewiswgn) October 30, 2018
"You gotta hold back tears, I tell ya. First responders don't cry a lot at crash scenes but I saw tears today. It's a sad day here in Indiana." –@ISPPeru on the scene of 4 children hit, 3 killed while boarding school bus in ritual Rochester, Indiana pic.twitter.com/Tr3mosNwLN

— Sean Lewis (@seanlewiswgn) October 30, 2018