This is an archived article and the information in the article may be outdated. Please look at the time stamp on the story to see when it was last updated.
WHEATON, Ill. — A Rockford man, his mother and his girlfriend were denied bail Saturday in the murder of a Naperville man found dead in a trash can.
Michael Armendariz, 20, was reported missing January 18th, 2018. He had last been seen four days earlier, according to the DuPage County State's Attorney's Office.
Prosecutors allege Armendariz left his Naperville apartment shortly after 9 p.m. Jan. 14, 2018, after receiving a Snapchat from 21-year-old Cassandra Green. Armendariz got into Green's SUV.
A few minutes later, prosecutors said, Green's boyfriend — 22-year-old Ernest Collins, who was hiding in the back of her SUV — fatally shot Armendariz twice in the back of his head.
The pair then drove Armendariz's body to Chicago, where Collins' mother — 38-year-old Candice Jones — lived, according to police and prosecutors.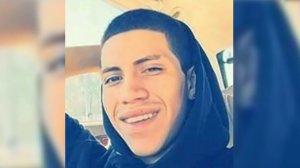 With the mother's help, Collins and Greens stuffed Armendariz's body into a garbage can, prosecutors alleged. The trio is accused of later moving the garbage can to a vacant home next door to Green's house in the 6800 block of South Artesian Avenue.
On Jan. 15, 2018, prosecutors said, Collins and Green used Armendariz's keys to burglarize his apartment. Authorities said Collins and Green concocted the plan to steal money and drugs.
Armendariz's body was found several months later, in late May 2018.
Following an investigation, Collins, Green and Jones were arrested this week.
All three are charged with first-degree murder, aggravated kidnapping, armed robbery and concealing a homicide. Collins and Green, of Rockford, are also charged with residential burglary.
DuPage County Judge David Schwartz on Saturday denied bail for all three suspects. They will next appear in court March 4.