This is an archived article and the information in the article may be outdated. Please look at the time stamp on the story to see when it was last updated.
Police in Northwest Indiana are investigating a possible serial killer, sources say, after the bodies of seven women were found.
Sources say the man in custody is talking and may be responsible for many murders over several years.
He's a 43-year-old man from Gary and a convicted sex offender in Austin, Texas.
The Lake County coroner's office confirms three more bodies have been located in abandoned homes in Gary.   That brings the total to seven female victims found since Saturday afternoon.    Sunday night, investigators found a woman's body at 4330 Massachusetts Street and two more bodies were found at 413 East 43rd Street at about 11 p.m.   None of those women have been identified.
Saturday, police found three female bodies, some badly decomposed, inside three abandoned homes.  Among the bodies was 35-year-old Anith Jones, of Merrillville, who has been missing since October 8th.
Sources also tell WGN the man may have wanted to finally be caught, based on what police found at what could be the final stop for a serial killer.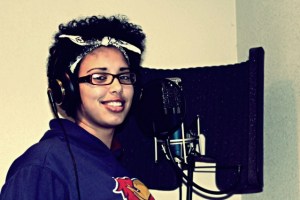 This mystery began to unfold at a Motel 6 off I-80 in Hammond where the body of 19-year-old Afrikka Hardy was found Friday night. The cause of death was strangulation.
Sources say Hardy may have met her killer on the website backpage.com, perhaps as an escort.
Evidence at the scene led Hammond police to a man in Gary. He was taken into custody for Hardy's murder then began to confess to other killings.
Gary Mayor Karen Freeman-Wilson says several agencies are now on the case which could grow much larger as the suspect is questioned.
"We have evidence that he was in Texas and all over the United States," she said. "I would like them to complete the investigation and I don't want to taint it with the prospect of calling this person a serial killer."
Sources say the man acted alone, and seems to be quite intelligent and cooperative.  It is believed there are many more victims, not only in Indiana but Illinois as well.
Many of the victims may have been prostitutes and targeted by a killer, sources say.
The man continues to be questioned. He has not yet been charged, but that could come Monday morning.