This is an archived article and the information in the article may be outdated. Please look at the time stamp on the story to see when it was last updated.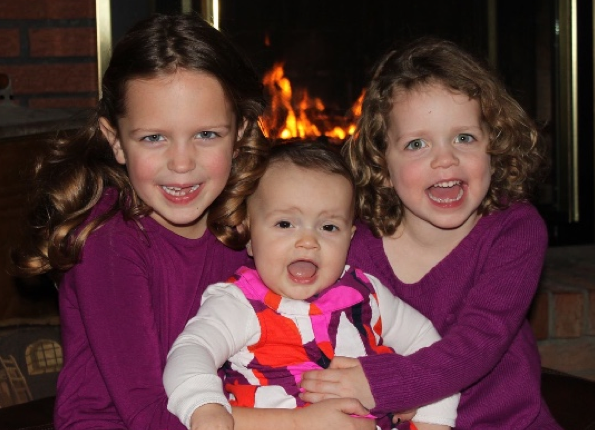 LOGAN COUNTY, Ill. — Two young girls from Chicago died in a multiple-vehicle accident Sunday in downstate Illinois.
The girls' sister, Maddy Roock, was hospitalized after the crash and remains in critical condition at a Peoria hospital.
Rachel Gemo, the head of St. Benedict Parish & Preparatory School in Chicago, announced the news on the school's website:
"St. Benedict Parish asks you to pray for one our parish school families. The Roock family was involved in a tragic car accident this past Sunday, July 31st. Two of their children perished and one is in serious condition. Please keep the Roock family in your prayers during this very difficult time."
According to The Pantagraph, the crash happened on Interstate 55 in Logan County when a semitrailer truck was traveling north and struck the Roocks' van, causing it to strike a sport utility vehicle, two cars and a pickup truck.
Charges against the semi driver, 24-year-old Taven Webster, are still pending.
All drivers were wearing seat belts and the children were in child safety seats.
A GoFundMe page has been started to help raise money for the Roock family.