This is an archived article and the information in the article may be outdated. Please look at the time stamp on the story to see when it was last updated.
CHICAGO – Two women were taken to the hospital after they were wounded in a shooting on the South Side.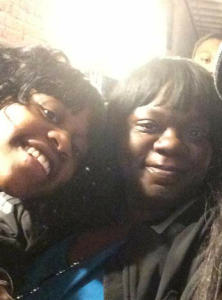 Police say a 41-year-old woman and her 19-year-old daughter were shot in the 600 block of East 92nd Place in the city's Chatham neighborhood around 6 p.m.
Relatives identify the victims as Nichole Modacure and her  Eliza Wood.
Family members say the shooting was the result of an ongoing dispute that started several months ago when Modacure's two teenage sons were robbed by a group of boys who live  down the block.
Relatives say this afternoon the same group pulled guns on Modacure's sons at a bus stop when the two were headed home from school.
According to the family, they called police to report the incident, officers responded.  No arrests were made.
20 minutes later the shooting happened.
Family says both women are alert and talking at the hospital.
No one is in custody.