This is an archived article and the information in the article may be outdated. Please look at the time stamp on the story to see when it was last updated.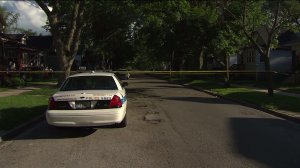 Police say two people were shot in the 8000 block of South Avalon at about 4 p.m. Monday.
A 16-year-old sustained a gunshot wound to the chest and was taken to Christ Hospital in serious condition.
A 21-year-old sustained a graze wound to an unknown part of the body.
No one is in custody.
This is a developing story. Check back for details.