This is an archived article and the information in the article may be outdated. Please look at the time stamp on the story to see when it was last updated.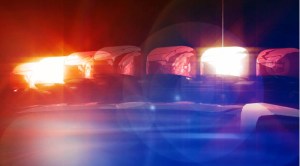 Two people were shot and wounded in a fight at a Tennessee National Guard office outside Memphis, military officials reported Thursday.
A U.S. military official told CNN's Barbara Starr that that one Guard member shot two others during a fight. The official said one of the victims was shot in the leg and the other in the foot.
The office is on property leased to the Guard by the U.S. Navy, which has its personnel and recruiting commands at an adjacent facility in the suburb of Millington. The wounded were taken to hospitals, while the person suspected of shooting them was in custody, Navy Mass Communications Spc. 1st Class William Jamieson said.
The Navy facility was on lockdown after the shooting, but there was no "active shooter situation" in progress, the Navy reported via Twitter. The lockdown was lifted shortly afterward.
TM & © 2013 Cable News Network, Inc., a Time Warner Company. All rights reserved.