This is an archived article and the information in the article may be outdated. Please look at the time stamp on the story to see when it was last updated.
SCHNEIDER, Ind. — Two children in Indiana died after drowning in the Kankakee River Tuesday night.
Police said the boys' father, Eric Patillo, 34, was using drugs and did not notice the boys going under.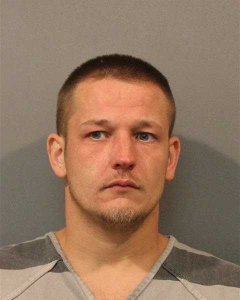 Patillo has been arrested on two counts of felony neglect.
Police said Patillo did drugs while his boys, Evan Patillo, 2, and Levi Patillo, 4, drowned in the river.
Investigators are searching for another man, Jesse Linter, 31, who was at the river. Linter was also with the boys and their father and took off before police could question him.
Anthony Kyle and Dylan Sherwood were fishing at the river Tuesday night and saw what was happening and tried to save the boys. They said it looked like their father was going in and out of consciousness while his children drowned.
They had expected to start up the grill and spend a quiet evening fishing at the Kankakee River near the Indiana-Illinois state border when they saw a dad and his two young kids Tuesday night.
"We had noticed that there was just something off about this guy and that he was definitely impaired," Kyle told WGN News.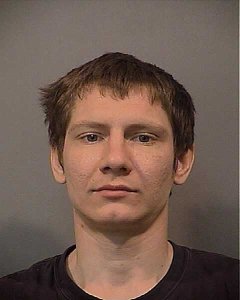 They initially thought he was fine and even lent him a fishing pole.
"He was so impaired that he couldn't even get a worm on the hook," Kyle said.  "He was stabbing himself in the finger with the worm on the hook."
The fishermen said they were fishing down the river about a football field away from the boys and their dad.
"I knew something bad was going to happen," Kyle said.
They kept checking on the boys and looking down the river.
"That's when he saw hands and legs floating in the water," Sherwood  said. "So right then and there, (we) jumped into action."
They called 911 twice. When police arrived, the fishermen had already pulled one boy out.
"It's one of those things, how long were they underwater? After they going to pull through? And then after 25 minutes of chest compressions, you just know," Kyle said.
The fishermen said there is a lot of heroin use in this area and they are sure that was the drug the dad had taken.
Police said the father was drug tested, and they are awaiting results.