This is an archived article and the information in the article may be outdated. Please look at the time stamp on the story to see when it was last updated.
Two men face felony assault charges for their role in a shooting involving an off-duty police officer.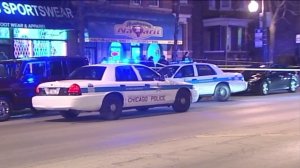 Police say Rene Bustamante, 20, and Daniel Delgado, 28, were causing problems at a restaurant on the Northwest Side.
The officer identified himself and was reportedly escorting the men outside, when one of them pulled a gun and pointed it at the officer.
The officer drew his gun and fired, striking the man in the leg.
Both men got into a car and drove away, but were found by police.