This is an archived article and the information in the article may be outdated. Please look at the time stamp on the story to see when it was last updated.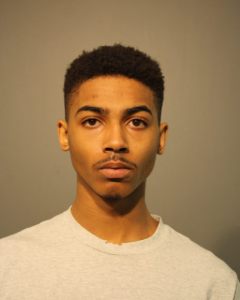 CHICAGO — An 18-year-old man pleaded guilty Monday morning in the mugging of Rahm Emanuel's son Zach.
According to The Sun-Times, Phillip Payne was sentenced to three years of probation and ordered to perform 50 hours of community service.
Prosecutors say 18-year-old Payne and another suspect punched Zach Emanuel and stole his iPhone. It happened across the street for the mayor's heavily-guarded home in December.
Police say they were able to trace the stolen phone to Payne after it was sold twice. Investigators say Payne gave a full confession. They're still looking for the second suspect.
The Sun-Times also reports that during the hearing Payne apologized to Emanuel's wife, Amy Rule, for what he did.