This is an archived article and the information in the article may be outdated. Please look at the time stamp on the story to see when it was last updated.
CHICAGO -- Chicago police are scrambling to find a solution to the city's gun violence after the deadliest weekend of the year.
17 people were killed and more than 40 people were injured
Among them three teenagers, including two twin boys who were killed in a drive by shooting in the city's Old Town neighborhood.
17-year-old twin brothers, Edwin and Edward Bryant, were standing outside in the 400 block of West Evergreen Avenue around 3:15 a.m. Sunday, when someone drove up and fired shots.
The boys were shot multiple times and transported to Northwestern Memorial Hospital where they were later pronounced dead.
No arrests have been made and Area Central detectives are investigating.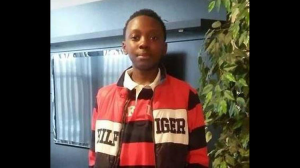 Additionally, Demarco Webster Jr., 14, was killed Saturday morning in the city's South Austin neighborhood.
The boy was helping his dad move, and tying a mattress to the roof of their van when someone shot him from a passing car.
Mayor Rahm Emanuel and Police Superintendent Eddie Johnson talked about the violence during a police graduation at Navy Pier.
Today police swore in more than 200 new officers in the department.