This is an archived article and the information in the article may be outdated. Please look at the time stamp on the story to see when it was last updated.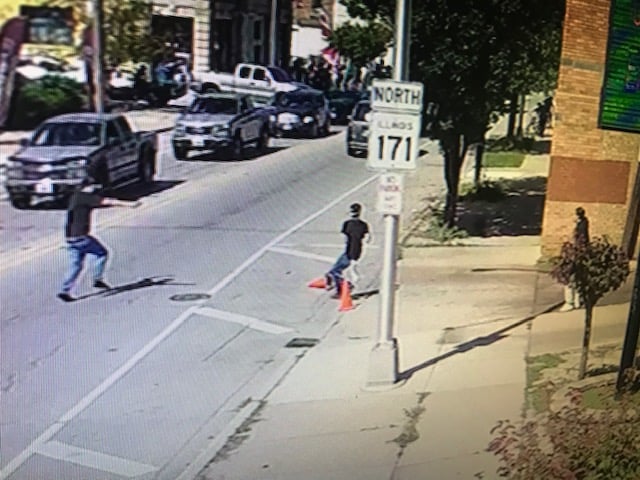 JOLIET, Ill. — A teenager was wounded in a shooting in the area of the Joliet Mexican Independence Day Parade Saturday.
Police said the 16-year-old male was in the area of Collins Street and Elwood Avenue around 2 p.m. He sustained a gunshot wound to his calf, a non-life-threatening injury, police said.
Police said surveillance video showed a person firing a handgun at the teen and then fled eastbound through an alley. The person appeared to be a White or
Hispanic male with a thin build wearing a black shirt with white letters and blue jeans.
Police are investigating and ask anyone with any information to contact them at 815-724-3385 or the Joliet Investigation Unit at 815-724-3020. They can also contact Will County Crime Stoppers at 800-323-6734 or online at crimestoppersofwillcounty.org if they wish to remain anonymous.