This is an archived article and the information in the article may be outdated. Please look at the time stamp on the story to see when it was last updated.
CHICAGO — Chicago police say more than 100 people were shot in the first 10 days of the new year.
As of Monday morning, at least 19 people have been killed in gun violence in Chicago in 2016, and at least 101 more have been wounded.  This time last year, nine people had been killed and another 31 wounded, according to statistics kept by the Chicago Tribune.
Just this weekend, two teens were killed by a store clerk during a robbery in the Gresham neighborhood on the South Side, and one of three people shot at a party four blocks from Mayor Rahm Emanuel's home.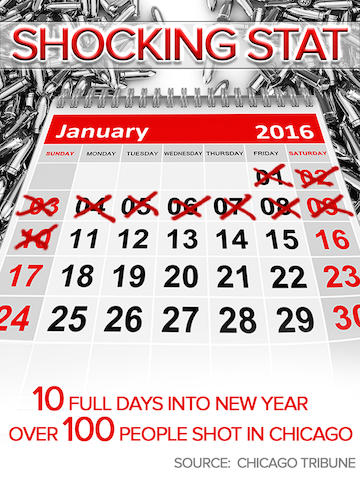 For more on this story, go to ChicagoTribune.com.