This is an archived article and the information in the article may be outdated. Please look at the time stamp on the story to see when it was last updated.
The wedding business is getting a mid-week bump today.
That's because of the date, November 12, 2013 or 11-12-13.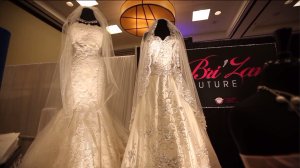 David's Bridal reports at least 3,000 couples are tying the knot in the United States today, more than seven times the same day last year.
The most popular date of all time is still 07-07-07 or July 7, 2007 which was a Saturday.
The next sequential date and last chance of this century is next year on 12-13-14 – which is a Sunday.