This is an archived article and the information in the article may be outdated. Please look at the time stamp on the story to see when it was last updated.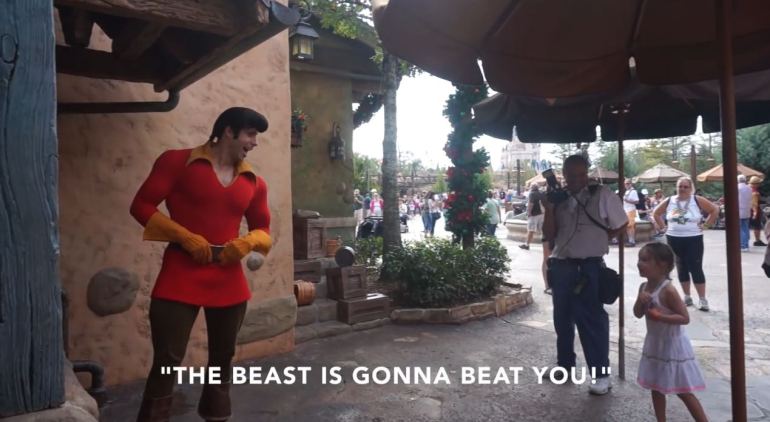 The Disney villain Gaston says he was "publicly humiliated" when a little girl put him in his place in the most hilarious way at Walt Disney World in Florida.
During his meet-and-greet in Fantasyland, Gaston from "Beauty and the Beast" meets Isabella, and she gives him a piece of her mind.
"And, uou're not marrying Belle!" she says.
"Yes I am!" Gaston says.
"No you're not. You're not never, ever, ever!" she says. "The beast is going to beat you!"
Watch the adorable exchange in the player below.