This is an archived article and the information in the article may be outdated. Please look at the time stamp on the story to see when it was last updated.
ELMHURST — The latest exhibit to hit the Elmhurst Art Museum Blow Up is all about contemporary sculptures that use an inflatable medium. This might be new to some of us, but inflatable art has been around since the 1960's.
Every room features another eye-popping creation. Inflatable superheroes soar overhead, an inflatable opera blows up as its characters sing, and local artist Claire Ashley's work burst with color.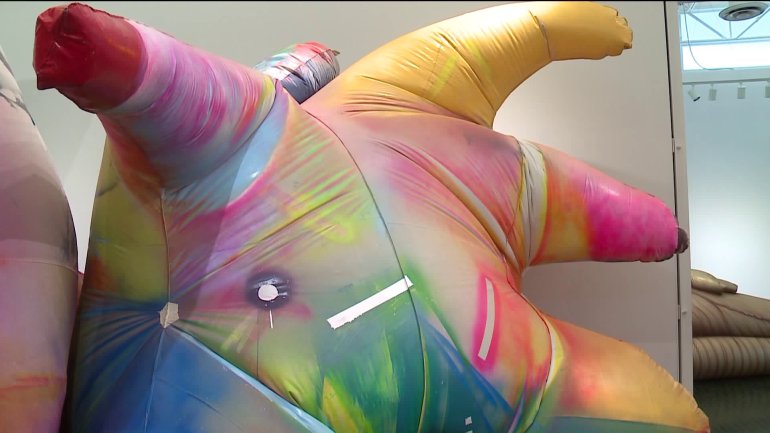 Another room features a replica of the Smokey and the Bandit Trans-Am, making a comment on inflated masculinity in pop culture.  And Lewis DeSoto's 26-foot reclining Buddha challenges visitors to think about how we'll face the moment of death.
Other work, like Somehow, I don't feel comfortable, may look fun and playful, but the Japanese artist behind these large bunnies wants you to think deeper. It's supposed to look uncomfortable, as a commentary on how the Japanese culture of "cute" makes women feel.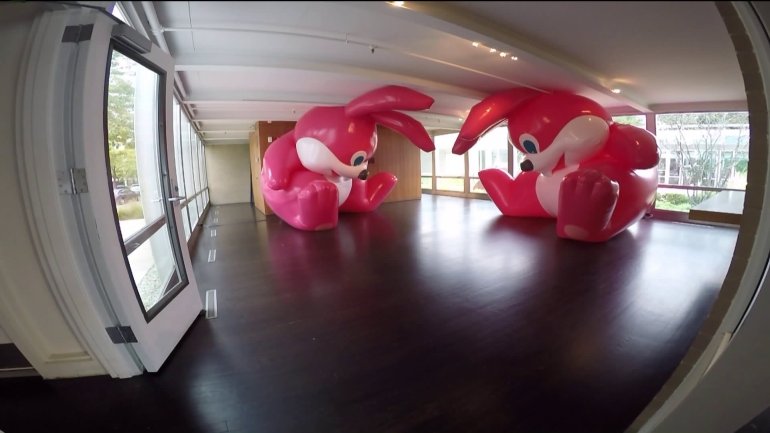 The mixture of fun and deep thinking makes this blow up art exhibit great for kids and adults alike. You can catch BLOW UP: Inflatable Contemporary Art at the Elmhurst Art Museum now through November 27.