This is an archived article and the information in the article may be outdated. Please look at the time stamp on the story to see when it was last updated.
Shopping along Devon Avenue in Chicago's "Little India" neighborhood can seem intimidating. I have lived, worked and traveled throughout Asia. But I have never been to India. So I was thrilled when my friend, former TV journalist Anupy Singla Gupta, invited me along for a personal tour of Devon Avenue shops just for a select group of bloggers. Anupy is amazing. She has grown so much since leaving the crazy news business and launching her blog, Indian As Apple Pie.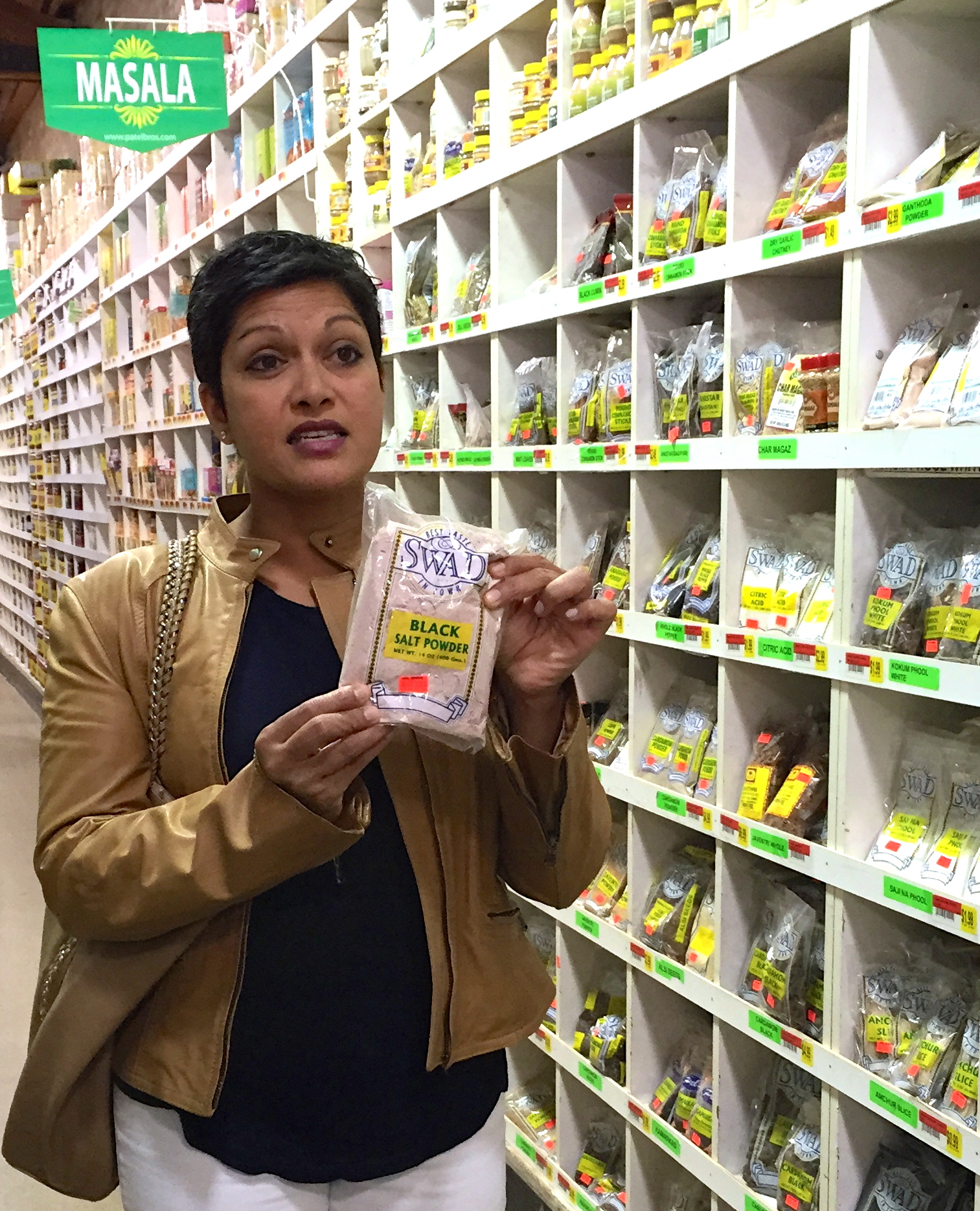 The walking tour coincided with the debut of Anupy's latest cookbook, "Indian For Everyone". It's a gorgeous book stuffed with many of her well-researched and kitchen-tested recipes. Of course, authentic ingredients can be found in stores along Devon.
The area began developing into "Little India" back in the 80's as more and more Indians and Southeast Asians moved to the area and began opening stores. The best-known grocery store along Devon is likely Patel Brothers. The family now operates dozens of locations around the country. Anupy points out, "The store brand 'Swad' means delicious in Hindi."
Anupy is from the Punjab region but she is an expert with most styles of Indian cooking. I am impressed with her ease in describing all kinds of unique ingredients and products.
At the produce market to the west of Patel Brothers, Anupy tells us, "There is every vegetable that we eat in Indian cuisine and beyond." I spot bitter melon and other vegetables used in Chinese and Thai cooking. I love the overlapping of cultures.
Perhaps the biggest lesson of the day was Anupy's easy trick for eating pomegranate: Use a rolling pin to lightly whack it all around to loosen the seeds. Then use a knife to cut it into fourths. Be careful because the juices can stain your clothes. But then you just open up the quarters in a bowl and the seed will basically just fall out of the pomegranate.
I hope to run into you on Devon sometime!