This is an archived article and the information in the article may be outdated. Please look at the time stamp on the story to see when it was last updated.
Review Your Investments for 2013
Review your objectives
Begin by tracking your spending
Organize
Look at your holdings by account or across accounts to really understand what you own
Analyze
Access your portfolio by reviewing what is in cash, bonds, stocks and alternatives (example:  real estate and commodities).  Determine what are the best asset classes to be diversified into for 2013.
Research
Determine the ratings for the positions you own and what you should sell and buy.
Update your strategy
Are you saving enough for retirement?  College?  Do you have an emergency Savings account?  Set out to automate your savings.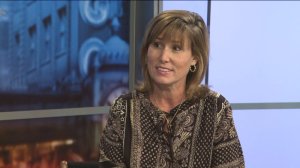 Taxes
Organize and take advantage of the tax code
For more information:
http://www.morganstanleyindividual.com/