This is an archived article and the information in the article may be outdated. Please look at the time stamp on the story to see when it was last updated.
Cliff Morgan
Seminars:
February 21 and February 26
7:00 p.m.
Meadows Conference Center
1600 Golf Road, Suite 1200
Rolling Meadows
www.uscollegeplanning.com/workshops
Tips:
Plan a time to get started, and stick with it.
The FAFSA can take some time to prepare and complete. Leaving enough time – and not putting yourself in a "last-second" position – is a very important thing to keep in mind.
Get all your documents together you need to complete the FAFSA.
The best way to ensure your FAFSA gets completed and submitted smoothly is to have gathered all your necessary paperwork and materials. That includes all your personal information (Social Security number, driver's license number and state of issue) and your financial information – your taxable income (W2s and/or other records of income), as well as any untaxed income (examples include child support and housing or other living allowances). If your child's status is dependent, you will need financial information for you, your spouse, and your child. (To find out if your child's status is independent, go here.)
Know the deadlines.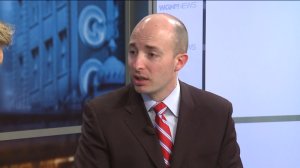 FAFSA deadlines can vary from school to school, but it can also depend on the state, or even the college major your child is interested in pursuing. And – if for some reason you miss a deadline, you absolutely want to submit your completed FAFSA late, just in case… as there may still be award money at stake.
Keep all your documentation in a safe place – you might need it later.
It's estimated that one-third of FAFSA forms are selected for what's called verification. This means that if a school has questions regarding the FAFSA information you have submitted, there is a chance you may be selected for follow-up verification. Keeping all your documents and information together – your tax returns, proof of income, expenses, and investment account values – will come in handy, should this happen.