CHICAGO — The tropical moisture-loaded remnant low-pressure center associated with "Alberto" will move north along the Illinois-Indiana border Wednesday, passing just to the east of Chicago (see forecast map below).
Numerous thunderstorms are expected with localized heavy 1-inch downpours and subsequent localized flooding possible in some of the stronger storms.
Heaviest rains will likely occur during afternoon and evening peak commute hours, so travel will be slowed and difficult or hazardous where storms are most intense. The peak rainfall is expected along and east of the I-55 corridor.
While area rivers may rise, the main impact will be small streams and viaducts and low-lying flood-prone spots where sudden heavy rains could cause localized flooding and disrupt traffic as well as cause street and basement flooding.
Severe storms with damaging winds could occur, but are expected to be isolated. The National Storm Prediction Center outlines a good portion of Indiana and Michigan into Ohio for a marginal risk of severe storms Wednesday into the overnight hours.
Synoptic weather map for 7 p.m. CST Wednesday: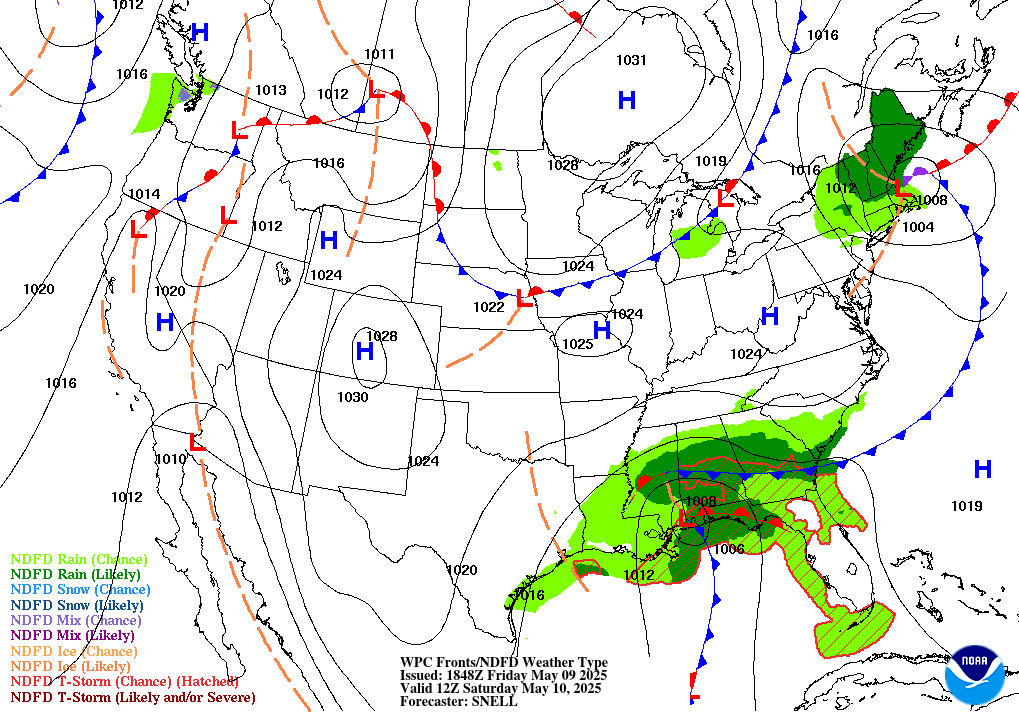 Severe weather outlook map: