Latest guidance – 3 to 5-inch-plus rainfall here this weekend
Update 4:30PM CDT…
The latest update on projected Chicago-area rainfall totals with this upcoming weekend storm system has storm totals from Saturday through Monday ranging from around 3-inches north portion to 5-plus-inches southern portion. The maps below have been altered from the initial issuance – now showing projected rainfall totals for 7PM Friday until 7PM Saturday (a half-inch north to 1 and a half inches south). 7PM Saturday until 7PM Sunday (1 and a half-inches north to 3-plus-inches south), and 7PM Sunday until 7PM Monday (about an inch area-wide).
A Flood Watch has been issued covering the period Sunday on into next week for most of the Chicago-area rivers, based on this rainfall forecast.
_________________________________________________________________________
The latest guidance forecast out of the National Weather Prediction Center Quantitative Precipitation Branch is relatively unchanged from yesterday. After a band of showers/isolated thunderstorms moves through this Friday afternoon/evening with showers hovering over southern portions of our area tonight, the "main event" low pressure is expected to move northeast out of the Texas Panhandle spreading showers and thunderstorm downpours totaling 2 to 4-inches-plus over our area Saturday and Sunday into Monday. Widespread ponding, localized flooding and rivers expanding out of their banks with extended flooding into next week are a real possibility here and even harder-hit downstate as well.
The maps below depict projected rainfall totals from 7AM Saturday to 7AM Sunday and 7AM Sunday to 7AM Monday respectively. The delineating lines depict about an inch and a half north of Chicago to 3-inches south from 7AM Saturday until 7AM Sunday and another one and a half inches area-wide from 7AM Sunday until 7AM Monday.
Expected rainfall 7PM Friday until 7PM Saturday…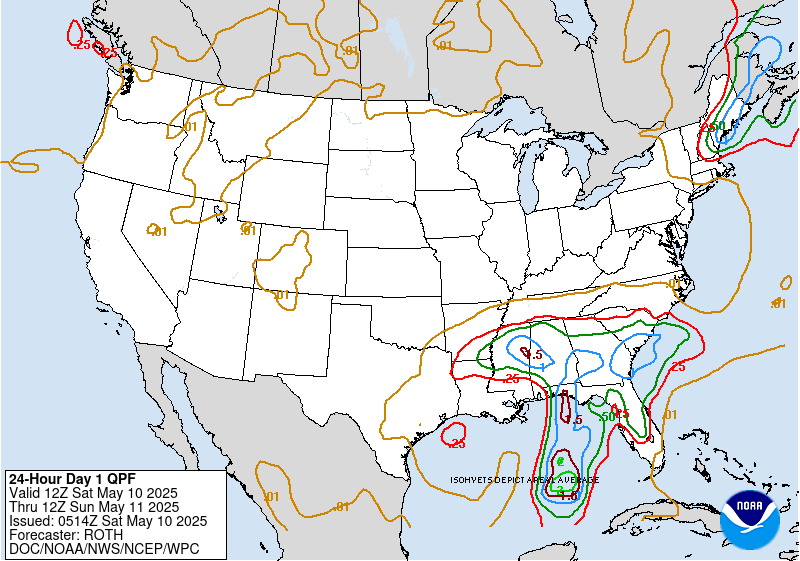 Expected rainfall 7PM Saturday until  7PM Sunday…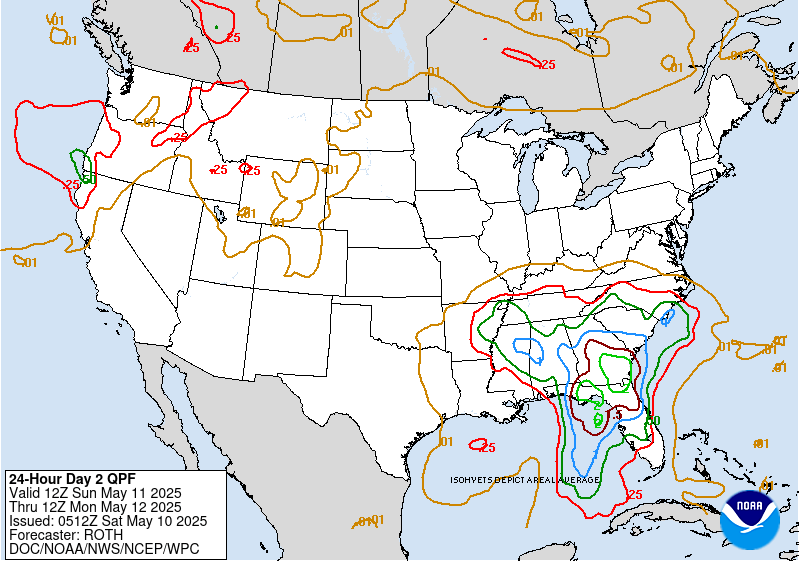 Expected rainfall 7PM Sunday until 7PM Monday…